I'm really glad you're interested in Japanese cuisine!
Japanese cuisine is easy to prepare, delicious, and certainly contributes to your overall health. Here, I'll introduce you to the most fundamental and important aspects of preparing Japanese cuisine.
Jump to:
1. Gathering Japanese seasonings and ingredients
Most Japanese dishes can be easily prepared. With some practice, you should be able to make four or five dishes simultaneously in just an hour. However, I also feel that there can be a barrier to creating Japanese dishes, and this barrier lies in the challenge of sourcing Japanese seasonings and ingredients.
Items that are readily available in Japan may not be as easy to find outside of Japan. Is there a Japanese or Asian market in your area? If so, I highly recommend paying it a visit. There, you should be able to find a variety of Japanese seasonings and ingredients. To make Japanese dishes, start by acquiring these items.
For those who can't find a Japanese or Asian market nearby, you can source the seasonings and ingredients online. We're living in a great era, and it's much easier to get them online than it was a decade ago.
Here is a list of essential Japanese seasonings and ingredients you might want to consider starting with initially:
Japanese rice
Soy sauce
Miso (Japanese fermented soybean paste)
Sake (Japanese rice wine)
Mirin (sweet rice cooking wine)
Rice vinegar
Ingredients for dashi broth: Bonito flakes and Kombu (dried kelp seaweed). For those who prefer vegan options, use Kombu and dried Shiitake mushrooms instead.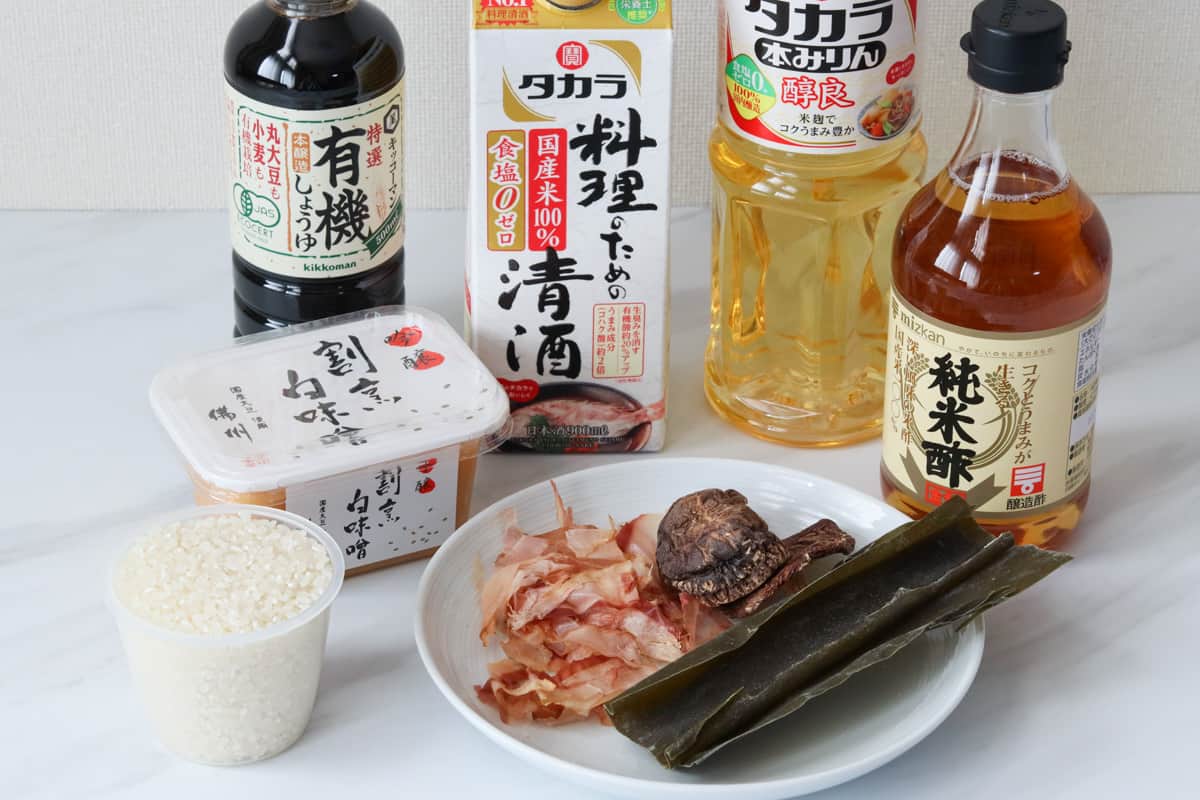 With these ingredients on hand, you can create a variety of Japanese dishes. While there are other Japanese seasonings available, I think you can decide on the recipes you want to make and then gather the necessary items each time.
2. Cooking Japanese rice
Much of Japanese cuisine consists of rice and dishes that complement it. In other words, rice is an essential part of the Japanese diet. So, if you're trying to make Japanese dishes for the first time, I'd suggest starting with cooking rice. Japanese rice has a fluffy texture with a characteristic sweetness that emerges as you chew it.
All you need to cook rice is a pot, rice, and water. That's it.
You might think that you need a rice cooker to prepare rice, but it is not a necessity. While it's true that most Japanese households have a rice cooker, it's primarily used to save time and effort. There are no disadvantages to cooking rice in a pot in terms of taste, so rest assured.
You can find detailed instructions on how to cook rice using a pot on this page. It contains information that even many Japanese people are unaware of, so if you've cooked rice before, I recommend reading it.
Now, let's give it a try!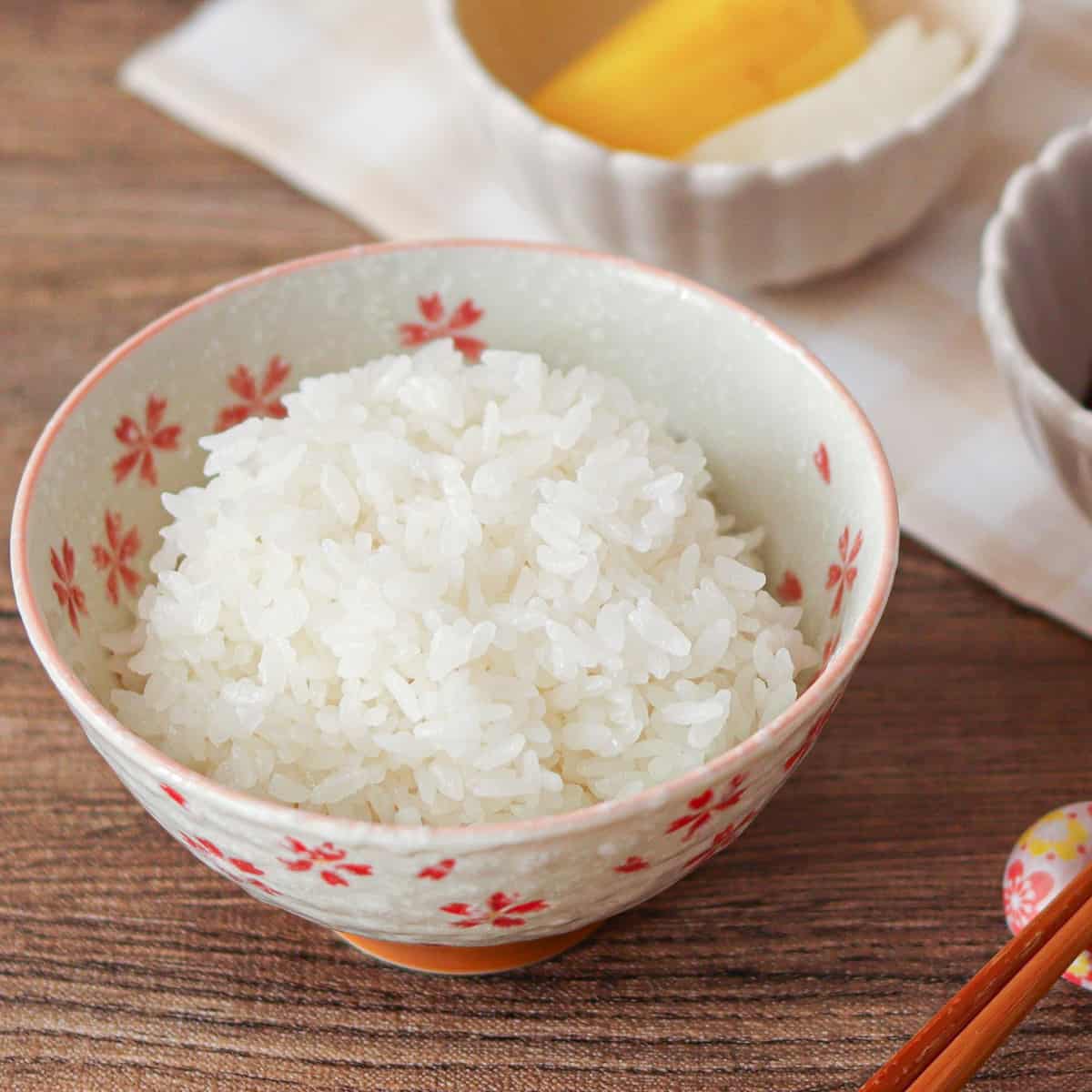 3. Making dashi broth
Dashi broth is an essential element in Japanese cuisine, used in soups and nimono dishes (Japanese simmered dishes). It is made by extracting flavors from ingredients such as kombu and bonito flakes and contains umami components that enhance the dish's flavor. Once you can make dashi, you can confidently say that you've taken a significant step into the world of Japanese cuisine.
On my website, I share basic Japanese soup recipes along with instructions on how to make dashi. After cooking Japanese rice, try making traditional Japanese soups such as "Miso Soup" and "Sumashijiru" (Japanese traditional clear soup).
You will find that miso soup and sumashijiru, which are prepared using dashi, offer an incredibly delightful and flavorful experience. Those who have only tried Japanese soups without dashi or instant versions will be pleasantly surprised by the distinct difference in taste.
The pages on "Kombu Dashi" and "Bonito Dashi" provide more detailed information about dashi. Additionally, by learning how to prepare "Shiitake Dashi," vegans can create a variety of Japanese dishes with it.
4. Learn about the basic format of Japanese cuisine
After learning how to cook rice and make dashi, it's time to try your hand at preparing the Japanese dishes you've been wanting to make.
You can make whatever you like, but as you become more accustomed to it, consider keeping in mind the traditional Japanese meal format of "ichiju sansai" (一汁三菜). Ichiju sansai consists of one soup (一汁), one main dish, and two side dishes (三菜), in addition to rice, providing a well-balanced intake of nutrients necessary for good health.
The roles of each dish in ichiju sansai are as follows:
Rice: Supplies carbohydrates as an energy source.
Soup: Provides hydration.
Main dish: Primarily provides protein.
Two side dishes: Mainly supply vitamins and dietary fiber.
In addition, Japanese pickles can complement the nutritional value of the vegetables and make the meal even more delicious. Japanese pickles are not considered one of the side dishes.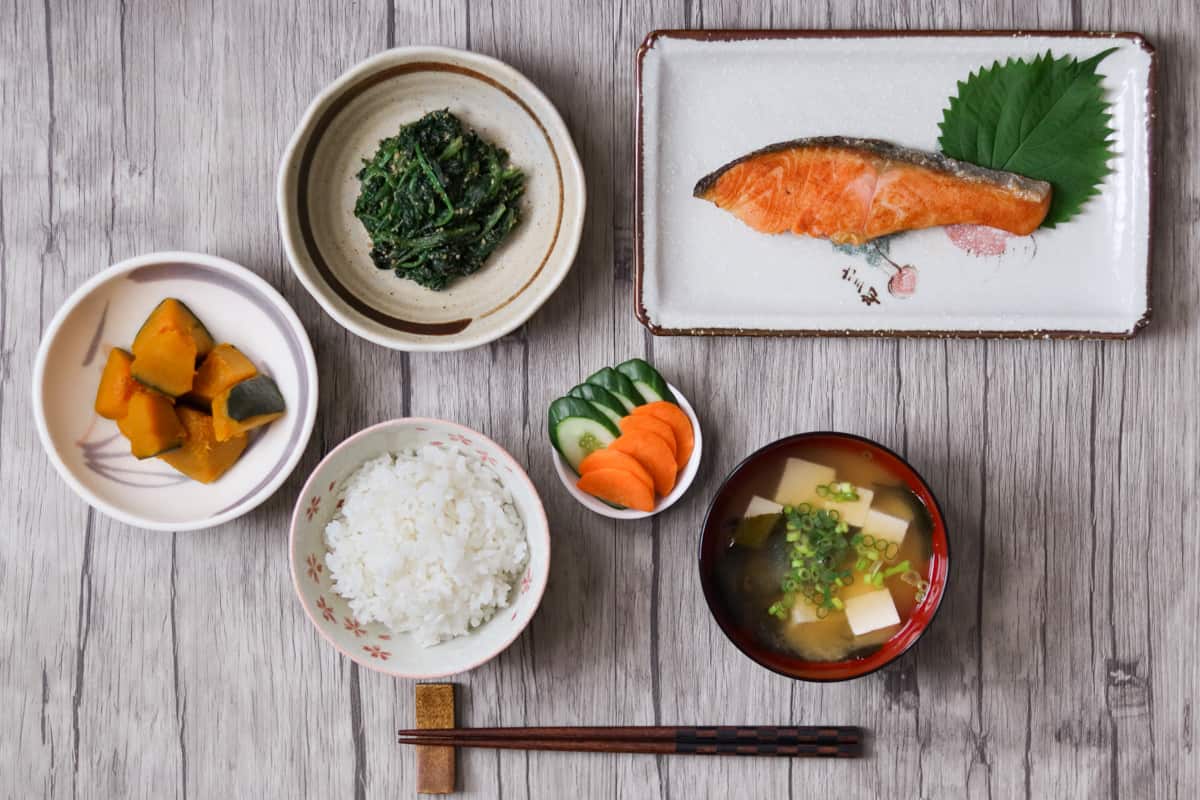 While ichiju sansai is the fundamental form of Japanese cuisine, you don't need to rigidly adhere to this structure as long as you're obtaining the necessary nutrients. Many Japanese dishes can easily be prepared to embody this concept, but they still require time and effort. Therefore, in modern Japan, Japanese households often opt for simpler options like "ichiju nisai" (one soup, two dishes) or "ichiju issai" (one soup, one dish).
Additionally, there are many Japanese dishes that are not related to the concept of ichiju sansai, such as sushi, ramen, udon noodle soup, and donburi (rice bowls). So, while being aware of ichiju sansai, don't feel restricted by it, and above all, try to enjoy Japanese dishes to the fullest.
5. Enjoying a meal with a grateful heart
After practicing the process up to this point, you should be able to make most Japanese dishes. Follow your curiosity and try your hand at renowned Japanese dishes as well as undiscovered ones.
Finally, let me share an essential Japanese dining tradition with you. It involves the phrases "itadakimasu" and "gochisosama." We Japanese bring our palms together and say "itadakimasu" before starting a meal and "gochisosama" after finishing one.
The phrase "itadakimasu," said before eating, combines the meanings of "Let's eat" and "Thank you" in English, signifying eating with gratitude. It is a way of expressing gratitude to those who prepared the meal, those who cultivated the ingredients, and the ingredients themselves. We believe that life resides in meat, fish, as well as vegetables and fruits, and this conveys the sentiment of "I will let your life be a part of my life."
Similarly, saying "gochisosama" after the meal is also an expression of gratitude, containing the meanings of "It was delicious" and "Thank you" in English. If you say "gochisosama-deshita," it sounds more polite.
Our lives are based on various kinds of life. While remembering to be thankful for various things, enjoy your journey through Japanese cuisine.